Community Church is a non-denominational, multi-site church in Southeastern Indiana. We believe in creating relevant environments for kids, students, and adults where the life-changing truths of Jesus can be encountered through applicable teaching, unique opportunities to serve, and authentic relationships with others.
Come and celebrate Communion as a body of Christ. We will have a time of worship and sharing of Communion. Our Greensburg Campus will host on Sunday, November 7 | 6:30 PM.
Grab your family, friends or small group and sign up to decorate a trunk together (I hear Pastor Dan's group is doing a Toy Story Trunk). There will be Crafts | Food | Face Painting all happening at the same time.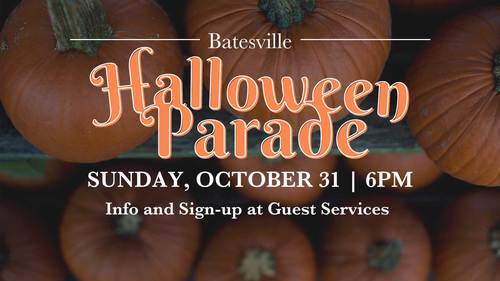 Join us as the parade goes marching by....we will hand out candy and hot chocolate to the kids and their families. Let us know you want to help by signing up at Guest Services!
Operation Christmas Child
We are looking to collect School Supplies for this Sunday[small notebooks, coloring books, markers, crayons, water colors, etc]. Each week we will have new collection items. The week of November 8 will be our final collection week!!
At Community Church, we believe it's important to teach God's Word in a way that is understandable and applicable, no matter where you are on the faith journey. We hope you find our messages helpful as you take your next step toward following Jesus.
We'd love to hear from you. Fill out the form below to get started.
At Community Church, we're passionate about creating environments where those who are new to faith or who have been disillusioned by faith can come, ask questions, and discover a God who not only loves them but who is FOR them. Wherever you've come from, no matter what your background, we want to introduce you to a God who sent His Son to make a difference in your life!